We know how to party.
Choose from our patio, deck or 3 private party rooms. Accommodating from 20 to 75 guests.
Each Private room features it own 42″ LCD TV. Plus our patio offers an awesome 40 sq. ft projection screen. The Deck is equipped with a 73″ television, perfect for that private sports party with the game on the big screen. Included with your space is our state-of-the art sound system. Check out all the other awesome events our spaces are perfect for!

Bachelor & Bachelorette Parties
Bachelor & Bachelorette parties (before hitting late night 6th Street).

Rehearsal Dinners
Our third floor private party room is the perfect place to celebrate with a private pizza buffet!

Football viewing
Football viewing with a group of friends (and other sports).

Hosting
You can reserve one of our rooms or the entire entertainment area for your group a perfect solution for SXSW and ACL private events

Fund-raisers
Fund-raising events for your organizations.

Office Parties
If you're having a party or special event, we have the place.
Stop in for a private tour.
Stop in for a tour of our private spaces at 316 E. 6th Street in Austin. While you're discussing your Special Event with our Event Planner, Lance, we will provide you with a complimentary tasting of our great food. Fill out the form below to contact me with more details about your private party space.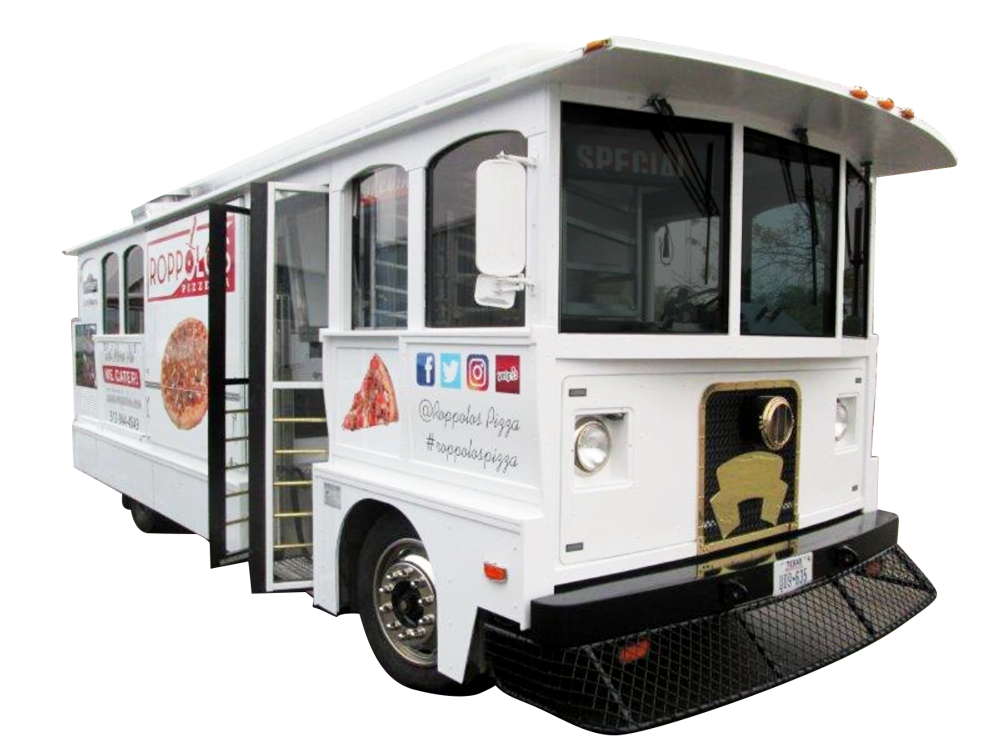 Roppolo's Will Cater To You!
Whether it's a business meeting or social gathering, your guests will love our incredibly delicious Italian food, along with our outstanding customer service we're known for. This adds up to a great party for you and your friends. Choose between our iconic Trolly Food Truck to serve your guests or have your food dropped off with our speedy Drop-off Catering.
Our Famous Pizza Trolly Is Ready to Roll!
Walk through our doors and be greeted with an abundant display of our award-winning Sicilian-style pizzas served to you with the genuine Italian warmth we're famous for. Stroll back to our beautiful Mediterranean patio and deck for a dine-in experience reminiscent of an Italian village cafe. Whether you're dining in or ordering out, the Roppolo's Italian Experience is delicioso!