Walk through our doors and be greeted with an abundant display of our award-winning Sicilian-style pizzas served to you with the genuine Italian warmth we're famous for. Stroll back to our beautiful Mediterranean patio and deck for a dine-in experience reminiscent of an Italian village cafe. Whether you're dining in or ordering out, the Roppolo's Italian Experience is delicioso!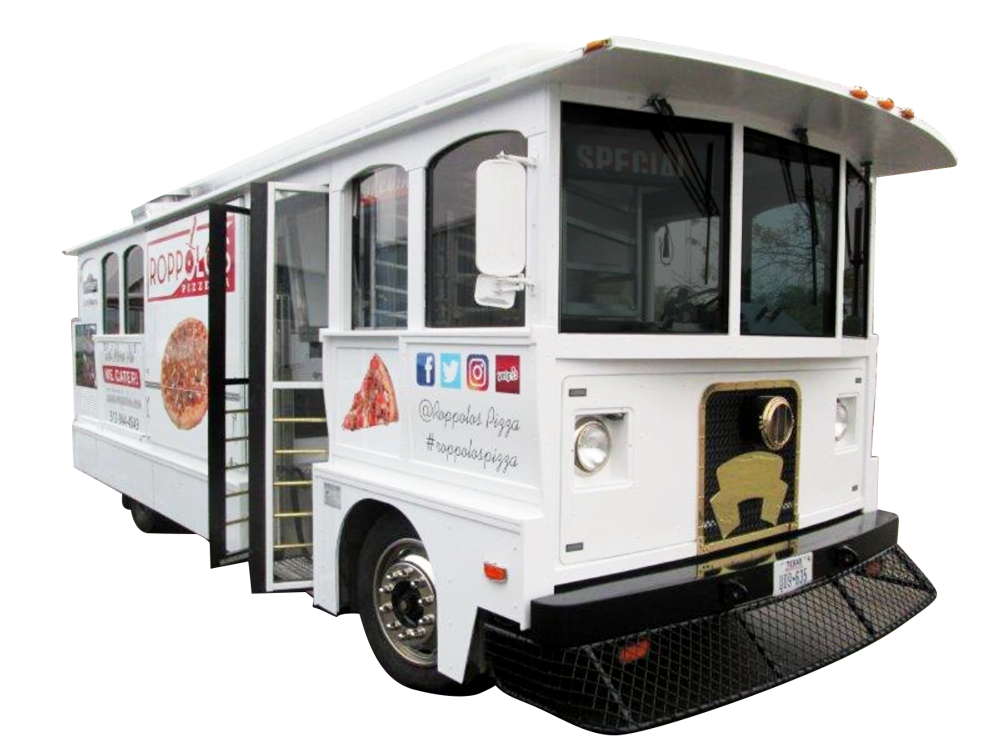 Roppolo's Will Cater To You!
Whether it's a business meeting or social gathering, your guests will love our incredibly delicious Italian food, along with our outstanding customer service we're known for. This adds up to a great party for you and your friends. Choose between our iconic Trolly Food Truck to serve your guests or have your food dropped off with our speedy Drop-off Catering.
Our Famous Pizza Trolly Is Ready to Roll!